Read Time:
6 Minute, 15 Second
It was seven years ago this week that 24 year old Ryan Munger booted home his first winner.
A lot of water has flown under the bridge since Dennis Drier's Nordic Lass arrived on 30 December 2012 at just his sixth ride. The talented rider is all set to take up his new contract in Singapore this year.
Ryan's colleague, and the only other South African amongst the eleven expat riders in Singapore, JP van der Merwe flew out of Port Elizabeth last Thursday with his wife Abbi to take up his next stint in the island nation. JP rode at Kranji on New Year's day.
Right now, a work permit is all that is standing between the Mungers and their Uber to OR Tambo International Airport.
Top ten jock Ryan Munger (Pic – Pauline Herman)
"I have been refreshing my mobile a lot more often than I usually would," laughs Ryan as he tells that the work permit is the last link in the administrative process, whereafter they have 48 hours to jump on a jet and head East.
His overseas assignment has him bubbling with enthusiasm and he and his wife Kelsey, daughter of trainer Craig Mayhew, were packing their bags – in fact, their life in Johannesburg – this week as they chatted to the Sporting Post.
"I am young and keen and an overseas contract is what I have been working towards for the past few years. I suppose many people would find it daunting uprooting a home, but it's an occupational minimum for success in the saddle and Kelsey and I are treating this as a wonderful opportunity to allow me to broaden my professional horizons and our life experience. For the next twelve months I am focussed on Singapore, and only Singapore!" he says determinedly.
Ryan, whose only other exposure on international soil was an apprentice challenge in Abu Dhabi back in 2014, was given the nod in November last year by the Singapore Turf Club.
He has wound down his widespread local travelling to Flamingo Park and Fairview in recent weeks as he awaits the green light.
Second only to Muzi Yeni in terms of the hard toil of sheer blood, sweat and tears and travelling to every minor racing centre under the African sun, the Dainfern College graduate has always lived by the maxim that hard work never killed anybody.
"I have run up thousands of air miles but more importantly valuable experience committing myself to travel to anywhere that my services are required. I have, however, restricted myself to Gauteng meetings of late as air travel is expensive and tickets ideally need to be booked some time in advance. I don't want to let anybody down or incur unnecessary wasted costs when that much anticipated email arrives," he reasons.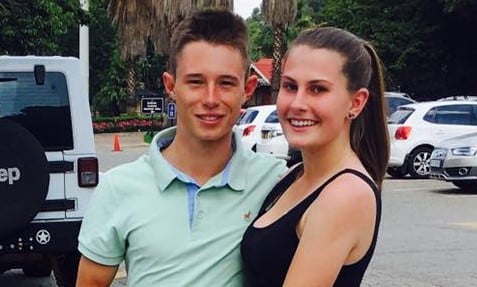 Ryan and Kelsey – packed and ready to go!
The Mungers' accommodation is already sorted out in Singapore. They will take over Australian jockey Ben Thompson's apartment. The Victorian apprentice was apparently offered a twelve month extension to his Singapore contract but opted to return home for personal reasons.
Reflecting back on the past seven years, Ryan, who goes to scale at a versatile 52kgs, says that the support of owners and trainers and his personal work credo that no job is too big or too small, was the key to his establishing himself in the top ten on the SA jockey log.
He has ridden over 600 winners in seven years of race-riding, including four at Gr3 level as well as being crowned Zimbabwe champion jockey in 2017/18. Last season set the standard and the platform for a likely international contract when he finished eighth on the SA national log on 127 winners.
We asked him what his biggest frustration is on a day-to-day basis.
"I am fortunate that my competitive nature makes a Kimberley maiden winner as fulfilling and exciting as a major centre success for me. I have found that the power economics mean that I would not always hold on to a good horse through the ranks as the top jockeys are often preferred. That happens everywhere and one can hardly blame the trainer or owner for opting for the established top rider. But that's why I have to go out into the world, get the international experience and establish my name!"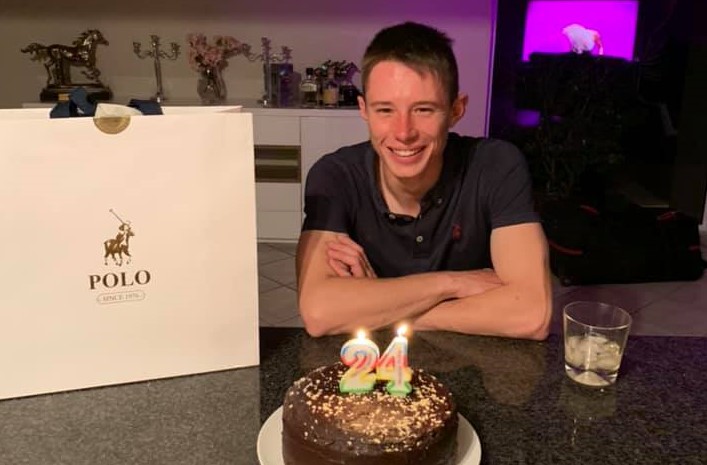 An above average cricketer and golfer, Ryan modestly concedes that he achieved a few distinctions in Matric but knew early in life that he wanted to be a professional sportsman. His size made horseracing the right discipline.
The fact that Vodacom Durban July winning jockey Stuart Randolph is his Uncle was some influence in his decision to enrol at the SA Jockey Academy in 2011 while still in Grade 10. Craig Zackey, Louis Mxothwa, Heavelon Van Den Hoven and Xavier Carstens were all in the same intake and the young Munger, with Uncle Stu's guidance, adapted over time.
"It took some time to adjust to the hard work, early mornings and rigorous lifestyle, but once I got into a routine and made friends I really enjoyed it," he admits.
Now he has gone full circle – back to being the complete 'new kid on the block' in Singapore.
Ryan and Macau-based Brazilian jockey Ruan Maia are the two new additions to the riding ranks but the Brazillian has already had a taste of the Kranji action with several visits since 2018 – even winning the Gr2 Chairman's Trophy with Circuit Land at his first ride that first year.
Ryan says that Lyle Hewitson's experience in Hong Kong has been an interesting one to follow and a great advertisement for SA racing.
"There are so many upsides to this game when things are going well but Lyle showed genuine character and determination to ride the rough wave. I was so thrilled to see him break the ice on Sunday. I hope it's the first of many for him," he added.
Ryan has done some homework and spoken to a few jockeys who've ridden in Singapore and he says that they all have different opinions.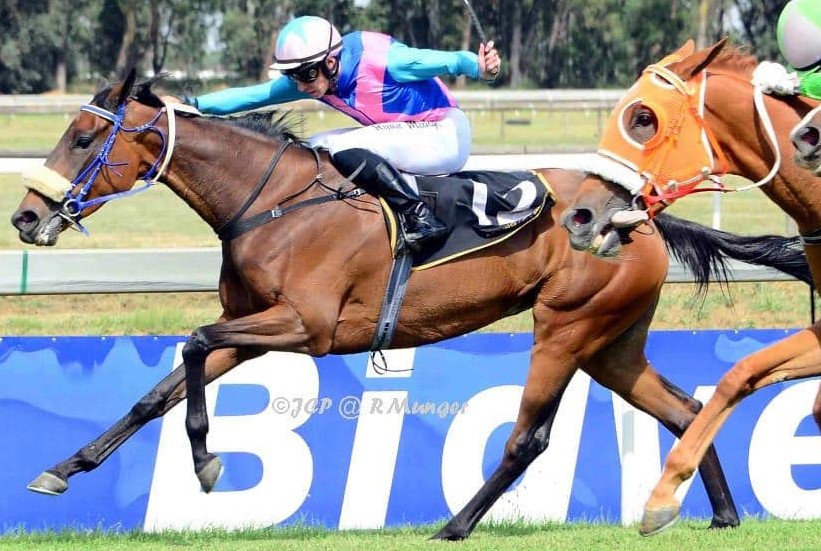 "I spoke to Callan Murray and Johnny Geroudis, who rode there for many years and told me a lot about the place. SA – born trainer Ricardo Le Grange also gave me a few tips. For a start, Ricardo will be giving me rides but it would also be nice to get to know new trainers and new connections. Traveling abroad is a nice experience and a great platform for me to improve as a rider, but it's also a good opportunity to get to know new people and take in the diversity of new cultures."
He says that South Africa will always be his home and he will miss the country of his birth. But the hard fact is that he could not have foregone the Singapore opportunity.
"I'm again in the top 10, and things are going well. But this chance to ride overseas has come up and there was no way I wouldn't have gone for it. It's the same story but different day back home, whereas international experience will take me out of my comfort zone. I will get to meet top riders and top trainers from around the world. I'd rather look back, knowing that I was given the opportunity and I took it, instead of not taking a chance."
Source : Sporting Post